Feature: The Book of Ravelling Women
Originally published by Djuna Barnes as The Book of Repulsive Women in 1915, this new edition is recomposed via digital images scanned in from a weathered copy of an illegitimate pressing of her text by The Alicat Press out of Yonkers in 1948.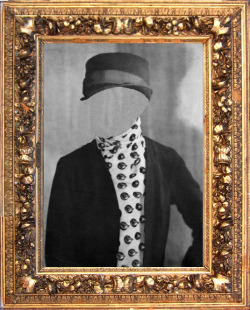 About: Hebdomadal Review
The dubious lineage of Hebdomadal echoes a grandfatherly Père Heb: with a single, retractable ear and a misshapen body, this caricature of a hebephrenic heathen is but one entry point into a vast domain of creative endeavors. The Victorian pen would couple the Hebdomadal with the weekly feuilleton or illicit organization.
We like to think of it as the regular meeting of a fold with its unfolding. It is an errant tributary, a divested replica, a critical journal born in a haze of theft & fraudulence.

Hebdomadal is a weekly publication of critical perspectives on resources available in the UbuWeb archive. The noticeable similarities in design and the heavy array of linkage to UbuWeb are but two significant components of a mimicry the editors of Hebdomadal consider essential to our particular investigation of virtual contexts and digital economies.
That's right. The site is entirely parasitical. We are leeching off UbuWeb's prodigious resources with the hopes to pass on some newly digested strains of its diverse streams: in this vulgar ecology we hope to spark a positive feedback loop of collaborative criticism.
Future: Dr. Mabuse
Aphasic Letters is excited to announce that we are now putting together a steaming archive devoted entirely to cinematic permutations of that great criminal mastermind of the twentieth century, the insidious Dr. Mabuse.
Beginning with Fritz Lang's epic Weimar production, we will be digitizing films and stills along with critical commentary and creative responses.
Stayed tuned for more information and for live screenings of this hallmark of panoptic cinema.